The nature of workforces and fleets has certainly evolved over time and today more than a third of workers in the US are part of the gig economy. The gig economy refers to the millions of workers who are employed full or part-time as independent contractors in everything from transportation to delivery to professional services.
Unlike traditional employees, these workers have the flexibility to set their own hours to fit their lifestyle, family, work obligations and preferences. Today the global gig economy is estimated to be worth approximately $350 billion. This new workforce structure fuels transportation-based services like Uber, Lyft, or DoorDash. In fact, transportation-based services account for approximately 60% of the gig economy. This space is poised for continued growth over the next few years and is expected to exceed $450 billion by 2023.
Gig Economy Fleets
While traditional logistics companies such as UPS, FedEx and DHL have elected to maintain their dedicated fleets, some businesses have shifted services to gig economy fleets, and a growing number of businesses have been built from the ground up based on this model.
Amazon, which historically depended heavily on USPS, UPS and FedEx for their last-mile delivery, ventured into the gig economy back in 2015 through their Amazon Flex program. With this workforce, Amazon was able to end their contract with FedEx in 2019 and by the end of that year, was completing half of their deliveries with gig workers.
Other leading companies in delivery, transportation, and grocery built their business based on the gig model. As mentioned, this includes companies such as Uber, Lyft, DoorDash, GrubHub, Instacart, and many others. The nature of these businesses depends on a time-sensitive, local response. However, with rapid fluctuations in demand and location, maintaining profitability and efficiency with an in-house fleet doesn't often make sense. A gig-based workforce creates an opportunity for more flexibility – but comes with its own set of challenges. For companies whose customer experience and business success are built on a variable workforce that may have competing loyalties and needs, fleet management is critical.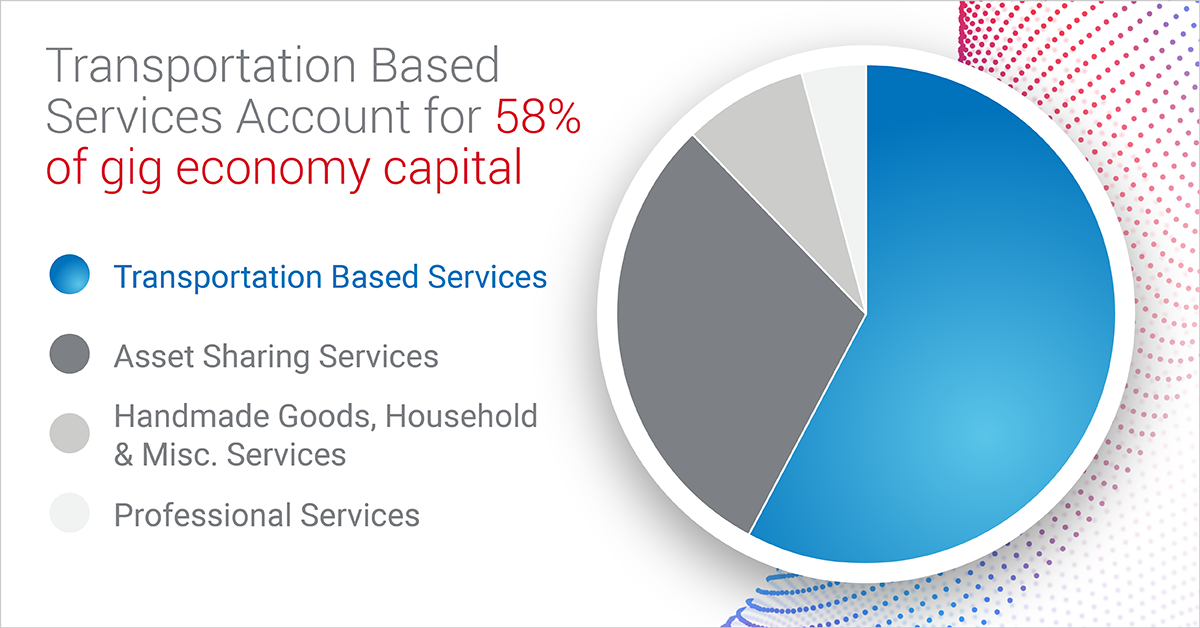 Managing a Gig Economy Fleet
There are three critical elements in managing a gig economy fleet: the vehicle, the employee, and the service.
Vehicle
For traditional fleets, the purchase, operation, and maintenance of vehicles is a critical part of the business and requires significant capital and complex logistics to manage and support. The benefit, however, is that in-house fleet managers have data on and visibility into the quality and health of their vehicles. Conversely, gig economy fleets operate in a BYO-vehicle model. Businesses utilizing gig economy fleets do not take responsibility for vehicle purchase, operation, or maintenance. This can result in substantial cost savings and allows businesses to quickly scale with limited capital.
However, this model does introduce variability in the age, condition, and quality of the vehicles. Therefore inspection, maintenance, and service become key components in the management of a gig economy fleet. Some brands have solved for this through the creation of fixed service centers, mobile service centers and/or partnerships with repair facilities.
Easy access to a network for service and care, either in fixed locations or mobile, can be a critical factor in ensuring the health and safety of gig economy fleet vehicles.
The Employee
Unlike traditional fleet drivers who are employees and work a predictable number of hours at a standard hourly rate, gig economy workers are contractors who set their own hours and are paid only for the hours they work. With the increased market for drivers, gig economy fleets must compete for workers both in recruitment and again for work hours.
The key to the recruitment and engagement of gig economy drivers is understanding their priorities and pain points. There is some variability between full-time drivers and part-time drivers, however, we have found that income is a top priority for all. Flexibility and independence are strong factors for non-professional drivers, but income reliability and safety are pain points across the board.
Roadside assistance can be a powerful factor in supporting drivers both by helping to ensure their safety but also getting them back on the road, reducing the impact of the downtime on their income.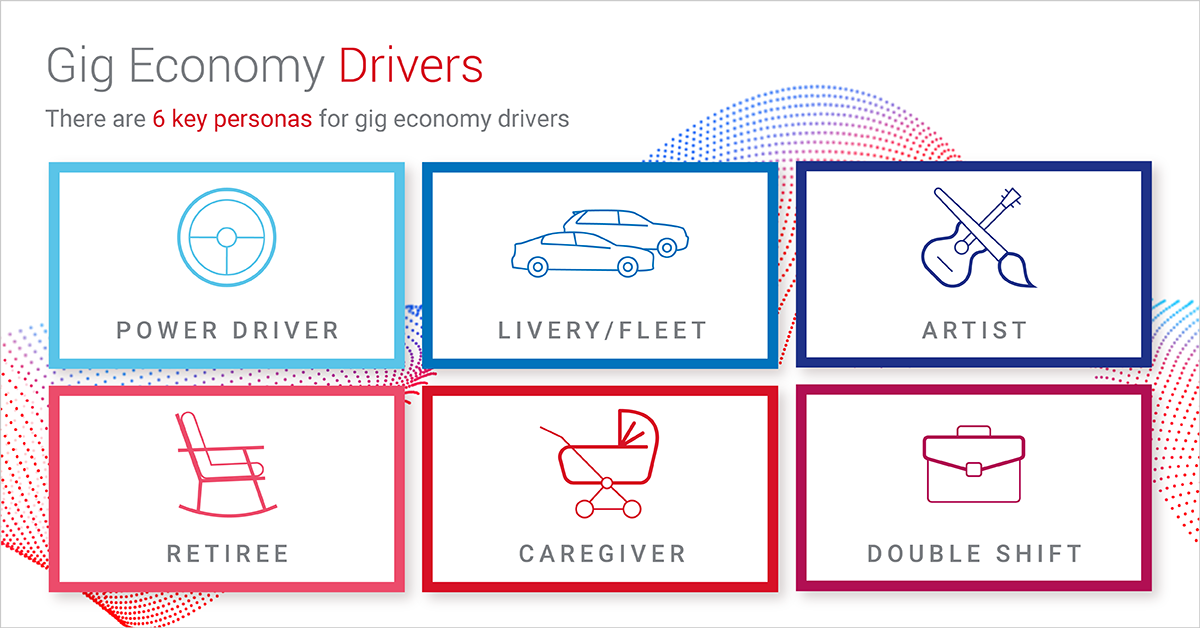 The Service
The third challenge in managing a gig economy fleet is ensuring quality and reliability of service with a disparate workforce. This includes everything from the safety of the drivers, the experience of customers, and operational concerns like capacity at key times. For fleet businesses, the most critical element in ensuring the success of the service is the health of the fleet.
There is an opportunity to integrate customized maintenance reminders and offers directly into the driver's experience to help ensure the health of the vehicles.
Just the Beginning
With the expected growth in this space, we recognize the challenges and opportunities in supporting the gig economy fleets. We are proud to bring our decades of experience servicing vehicles in every zip code to assist in supporting the vehicles and the gig workers to deliver for your business.