Hello, readers. In this Industry Spotlight we are focusing on the role and potential impact that mobile telematics can have on auto claims. This has been a hot topic in the past few months with several of our clients, and we thought this would be a good opportunity to bring forward the perspective from one of the key players in the space, TrueMotion. This conversation occurred between former VP of Product Strategy & Marketing, Luis Quiroga, and Cornelius Young, VP of Claims for TrueMotion. Here is their conversation.


---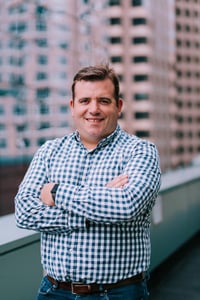 Luis: I have with me today Cornelius Young, VP of Claims for TrueMotion.
Cornelius: Hey, Luis!
Luis: Hi, Cornelius. Thanks for sitting down with me today. We want to talk about automated claims and the benefits of accident tows triggered by automatic crash detection (ACN). But first, for the people who don't know TrueMotion, can you give a bit of background?
Cornelius: Sure thing! TrueMotion is a mobile telematics company that works with some of the biggest insurers in the U.S., like Progressive, MetLife, and Travelers. We use smartphone sensor data, signal processing, and machine learning to understand how people drive. We know when someone slams on the brakes and drives distracted or when someone has been in a crash, and connect that data to an insurer's core systems.
Luis: Thank you, it is certainly an exciting space. What I'd love to dig into today is how crash detection can initiate accident scene management to enhance the claims experience for customers, as well as bring large benefits to insurers.
When a crash happens today, police will arrive on-scene, they'll call a preferred tower who will tow the car and put it into storage. At some point later, the customer files a claim and may get a rental. Often times, the car is released 5-6 days after the accident, and an additional tow is needed to the repair shop. Loss costs can add up to as much as $1,050.
In addition, customers are unhappy because it takes too much time and significantly interrupts their lives. Is this what you're seeing and what's the ideal process for the customer?
Cornelius: Yes, exactly. Claims is the moment of truth for any insurer and they've invested heavily in the claims process. We envision that the smartphone will be the center of the claims experience in the future. When someone gets into an accident, their insurer's app will automatically detect the crash. It will send them a message asking if they're O.K. They can confirm the need for emergency help or a tow and use an accident scene guide (because most people don't know what to do when they get into an accident). If they request a tow, it flows through the insurer's system and they can initiate a service like Agero's Accident Scene Management to secure the vehicle from the accident scene.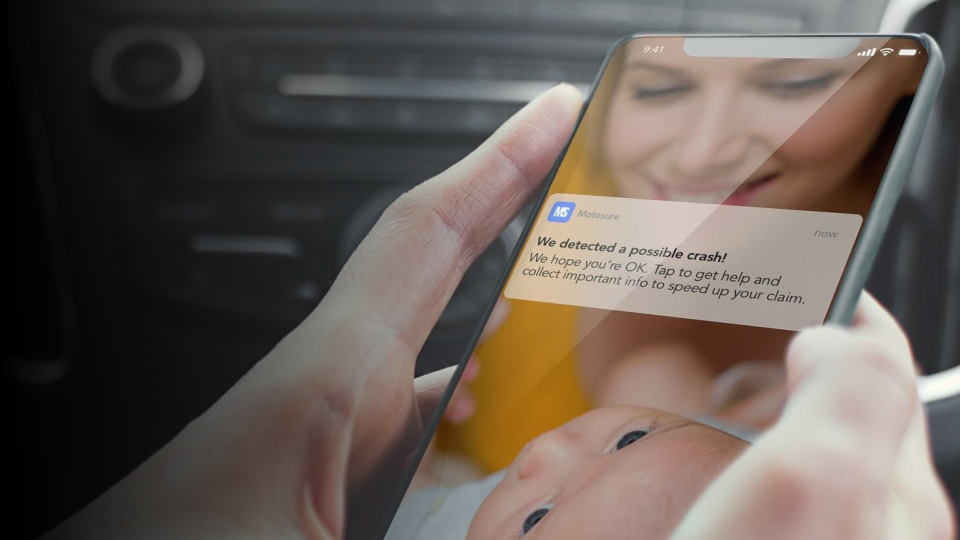 The carrier can also send a rideshare directly to the customer's location because they know, one, they need a tow and won't have access to their car and, two, they know their location from the data in the app. This is a very similar idea to Agero's partnership with Lyft.
While the customer is waiting, the insurer app helps them document the scene for First Notice of Loss (FNOL). It pre-populates data like location, time, speed of impact, and more, which will help the carrier calculate the severity of the crash. The app will ask them about other parties involved and help them capture photos of the scene of the crash with a guided experience in their mobile app.
All the info from the crash will be in the app, so the customer will be able to pick up their FNOL journey at any time. Once the customer submits their claim, an adjuster will be able to review the details of the accident in an online portal that allows the adjuster to:
Verify date, time and location for coverage reviews
Verify crash location on street view map (for misreported and unknown locations)
Expedite handling of claim
Streamline 1P and 3P statements
And identify potential fraud flags
In just a few hours after the accident, the carrier can pay the customer with a digital payment service like Venmo or Zelle. The customer gets a push notification that says their claim has been settled and that their money is in the bank.
Luis: What kind of benefits would an insurer see from a mobile-based approach like this? We've seen that the combined ratio is about 101.5, but if you add accident scene management, that number drops to as much as 98 for the insurance industry.
Cornelius: There are lots of benefits, both for the customer and the insurer. For the customer, they have peace of mind knowing their insurer is there for them if they have an accident. The claims process is easy and intuitive and the insurer provides proactive updates along the way – reducing the need for unnecessary calls to their contact center. The customer is made whole fast since the insurer has the data they need to pay out the claim quickly and efficiently.
For the carrier, they have happier customers. The process is easy, simple and fast. Insurers can provide proactive updates along the way and pay claims more quickly. This leads to happier customers, who become promoters, which drives improvements in retention. Customers not only renew with their carrier, but they recommend it to friends and family.
Insurers also reduce the claims cycle time since the vehicle is effectively captured from the accident scene. They're armed with the data they need to move the process along and close claims quickly. Payments no longer linger when a customer submits a claim.
Luis: In your vision for claims, you center everything around a mobile device. What about connected cars and On-board Devices (OBD)?
Cornelius: Connected cars are a fountain of opportunity one drop at a time. The data they'll deliver has enormous potential, but we won't see a critical mass of connected cars on the road for years to come. In fact, Farmers talked about an accident program they're running with Volvo at a conference recently. The program has been live for close to two months and hasn't yet seen a single crash. Not that we're hoping for crashes, but to validate a model you need crash data. Connected cars and hardware don't have the scale to deliver the necessary data. Hardware of any kind will always face additional friction with customers. There are issues with the cost of the device, the logistics of shipping to millions of policyholders, relying on customers to install the device correctly, or making them go to the mechanic to get it installed by a professional. There are increasing security concerns around hardware devices. You also have a fundamental user experience challenge – it's just not a great experience.
Smartphones on the other hand, are ubiquitous throughout the world. One of the latest analyses shows that 4 billion people have a smartphone and that number is only expected to rise. Ninety-one percent of people in the U.S. have a smartphone. Smartphones are also superior to hardware in collecting data. They capture all the standard driving behaviors, identify crashes, and capture distracted driving, which is underreported in accident reports. A carrier could take crash detection technology and integrate it into their core mobile app and give millions of policyholders peace of mind on the road.
Luis: Thank you for taking the time to answer our questions, Cornelius!
Cornelius: Great to be with you!
---
The Agero Industry Spotlight is a series that brings Agero together with industry participants to share the perspective on key topics that are on the top of minds for Agero's clients.