With electric vehicles poised to be the future of the automotive industry, we are leading the charge to develop solutions that solve critical pain points across the entire vehicle lifecycle of the next generation of cars and trucks. Even though battery-powered electric vehicles (BEVs) only account for tiny fraction of cars on the road in the US (0.3% through 2019), adoption is growing exponentially: total sales of EVs in the US grew 81% between 2017 and 2018, and in 2019, they accounted for roughly 2.2% of all new car sales. Both traditional and emerging auto manufacturers are investing heavily in the space to meet consumer demand, environmental concerns and fast-changing emissions standards. At Agero, we began working alongside EV manufacturers back in 2010, evaluating consumer needs and creating and testing EV solutions. Today, we cover more than 70% of BEVs in the US.
With BEV market share growing quickly, among the most common concerns for consumers relates to range. More than half of drivers (58%) express anxiety about running out of charge on the road, with 49% worrying about availability of charging station; in fact, 65% of consumers who acquire an EV express range anxiety at the time of purchase. This points to the need to ensure adequate infrastructure is in place – and educate consumers on it.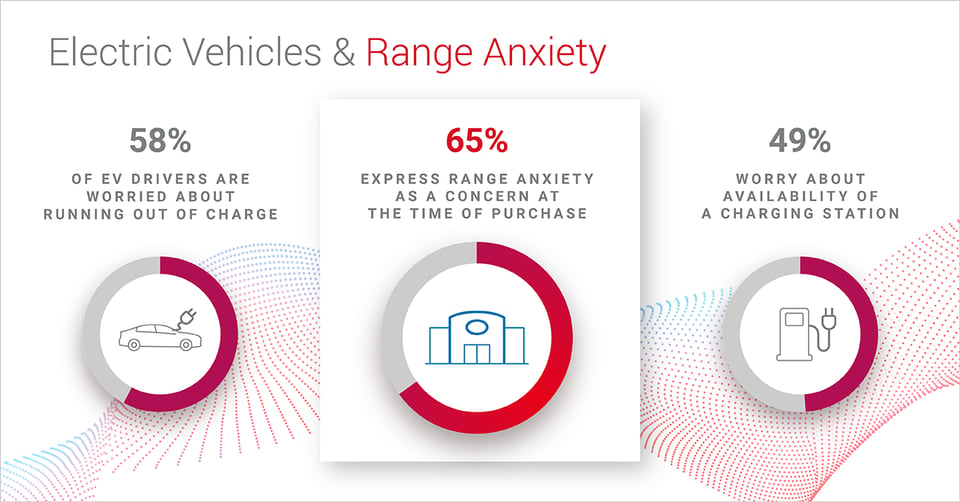 As the electric vehicle market matures, so too will the demand for roadside assistance for out-of-charge vehicles, particularly as BEV purchasing transitions from early adopters into the mass market. Not only will there be more BEVs on the road and therefore more that run out of charge, but there will likely also be a higher incidence rate of out-of-charge events as less tech-savvy consumers begin driving BEVs. For these reasons, creating an efficient, customer-friendly solution to this problem has been a top priorities.
So what's the best way to resolve out-of-charge events? Our research suggests that in the event of running out of charge, electric vehicle drivers would prefer an experience similar to running out of gas: they would like "fuel" delivered to them so that they can get back on the road without requiring a tow or additional stops. To deliver this experience, roadside providers need a fast-charging portable battery that can provide a power boost similar to what a few gallons of gas offers to gas-powered vehicles.
SparkCharge is an innovative company developing a portable, ultra-fast charging system for electric vehicles. For nearly two years, we have partnered with SparkCharge to help them fine tune their technology to create a fast, reliable roadside charging service offering for electric vehicles. Earlier this year, we began piloting a roadside charging solution with SparkCharge and service provider partners in several key metro areas. The SparkCharge equipment recharges EV batteries at roughly a mile per minute of charging time. In most instances, 10 or 15 minutes of charging gives stranded drivers enough juice to get their vehicle home or to a charging station. Through this pilot, we also wanted to understand customer interest in this service, how it would impact their experience, and what it would mean for service providers.
We follow up each service call in this pilot with a customer survey. As we continue accumulating data, some trends are beginning to emerge.
Consumers prefer fast charging to a tow. Unanimously.
In almost all of the cases where stranded motorists are offered either a mobile quick-charge or a tow to the nearest charging station, the motorists have opted for a quick-charge. What is remarkable is that this is true even for the instances where towing them to a charging station might actually be a faster resolution than the mobile quick charge.
"10 times out of 10 I would pick a mobile charge over a tow. I paid a lot for my car and I don't want it to get damaged on a tow truck." – EV Owner, San Mateo
Consumers. Love. This. Service.
The overall customer satisfaction from the mobile quick-charge solution is unanimously positive, scoring a perfect 10/10 in aggregate from users to date.
"I am so glad a service like this exists today. If someone runs out of gas, they can request for roadside assistance to bring them a gallon. It should be that easy for EV owners too." EV Owner, San Francisco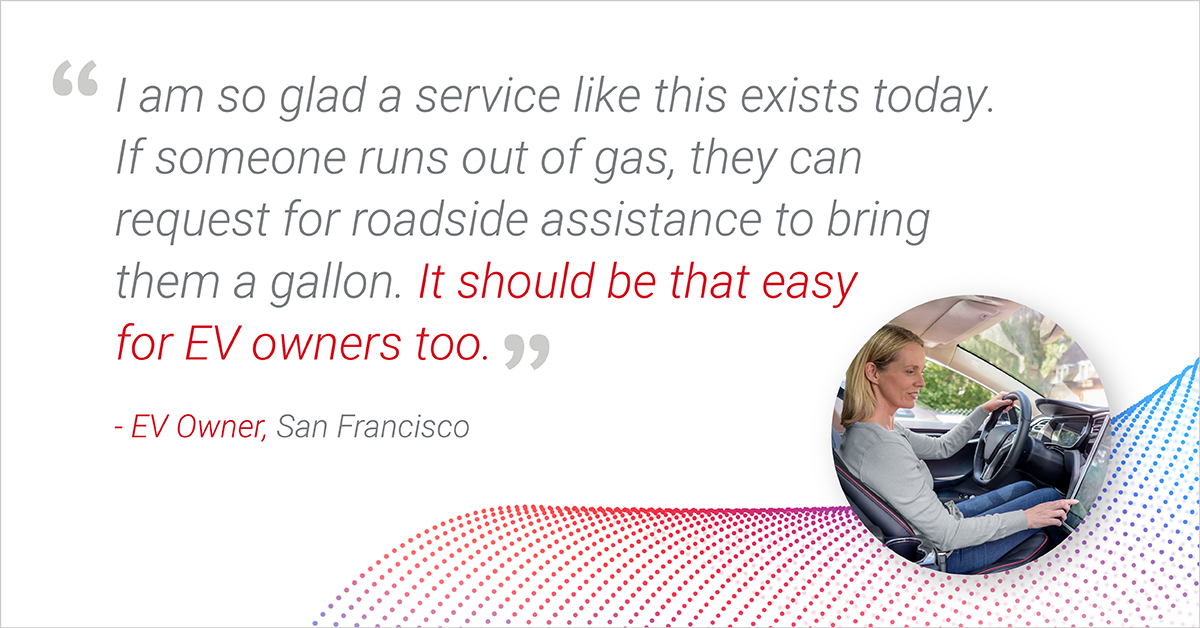 In addition to positive consumer response, service providers have also expressed ease of use with SparkCharge equipment and service delivery. This solution is showing the potential to ease key hurdles in consumer adoption for this transformative transportation technology.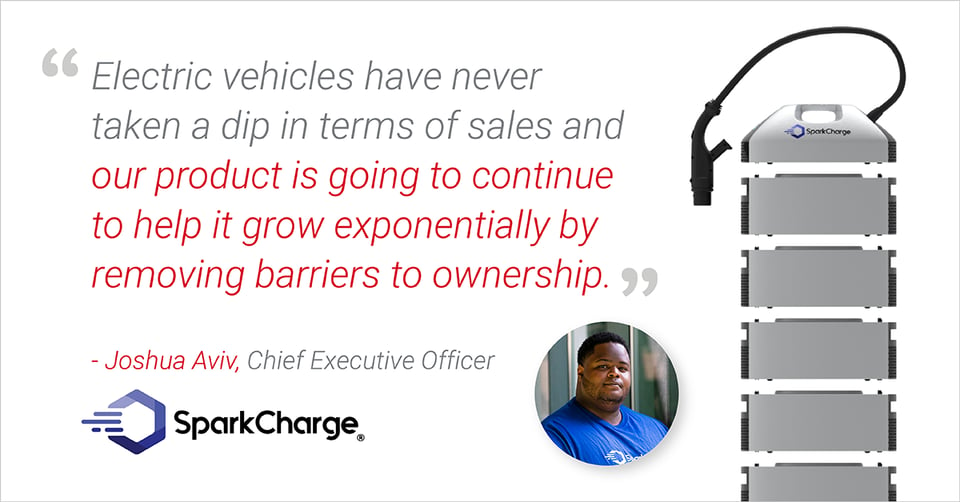 At Agero, we are continuously working behind the scenes to bring innovative solutions like mobile fast charge to our clients and customers. Adjusting to the twists and turns of new technology and preparing for the road ahead is what we do. Be sure to check out our strategies for related technologies, including connected vehicles and autonomous vehicles.