Agero has always been at the forefront of the roadside assistance industry, and one of the defining factors that consistently sets us apart from our competitors is our access to data and our service provider network. We track, measure, and qualify over 12 million events per year, handled by a curated network of 8,000+ service providers, giving our Network Management team the power to make informed decisions.
Led by our Chief Operations Officer, our Network team is a blend of front-line agents assisting our providers with their day-to-day needs, backed by a team of Performance Managers who are highly skilled at data analysis. Performance Managers are tasked with mining through our many data sets and using sophisticated tools to find any outliers in performance. Performance Managers are overseen by our two Heads of Network to drive impact on a national scale.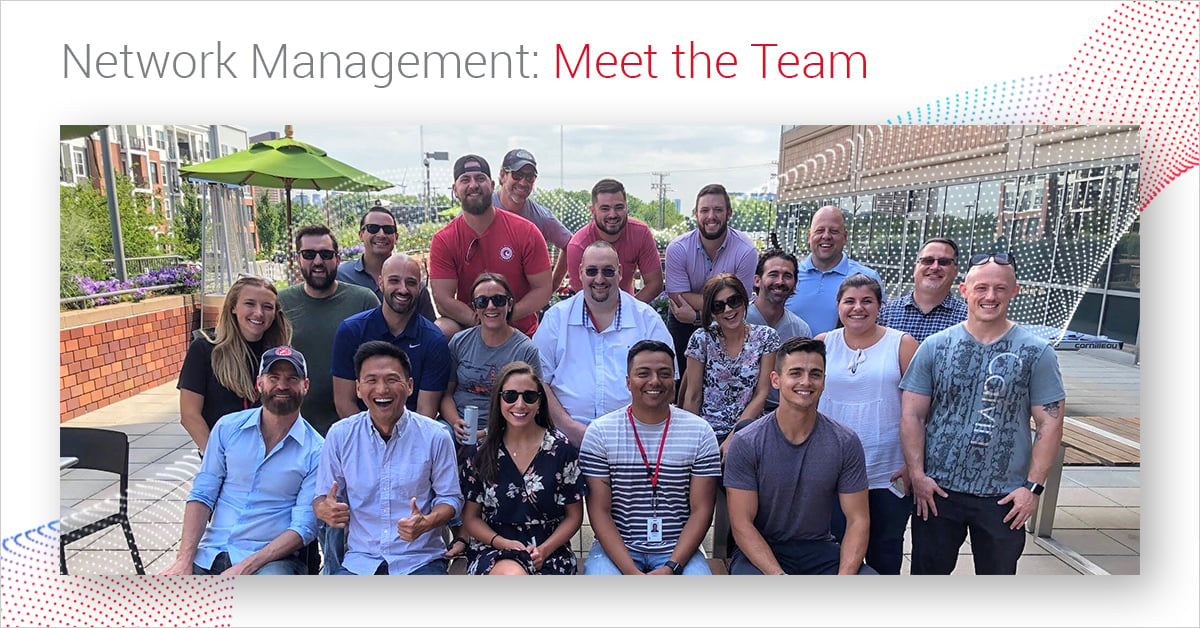 Network Management monitors, identifies, and actions on any degradation of the key performance indicators that drive the customer experience. We use data (ranging from national, regional, and market level trends down to granular zip code-based performance) to make sure that each provider selected as the first outbound call is going to accept the call and give the most accurate estimated time of arrival (ETA) - all while the customer watches the truck en route on our digital portal. One of the most critical components to the success of our team is the transparency we offer our providers through our award-winning provider portal, ensuring these metrics are top of mind when they log in each day and providing them with unrivaled insight into where they can improve.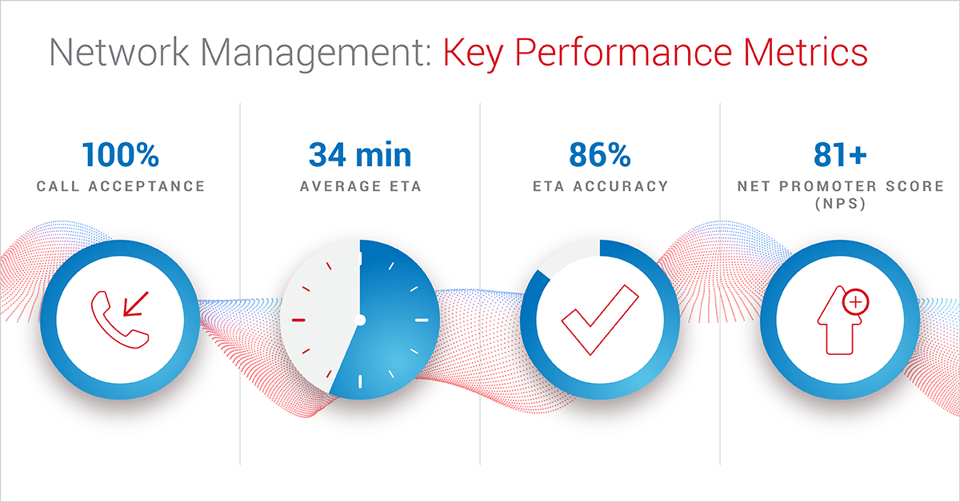 We hold our service providers accountable to high service levels on the categories that have the greatest impact on the customer experience:
Call Acceptance: Our Network team drives calls to our top-notch providers, and the higher the percentage of dispatches they accept out of calls offered, means a better experience for the customer, as we've hand-selected the providers who receive the first call.
Average ETA: Our Network team aligns a service provider's territory with their individual job capacity to ensure ETAs stay at a reasonable level for the geography.
ETA Accuracy: ETA Accuracy is one of the most critical components to the customer experience. Our data shows that ETA issues contribute to escalated customer complaints 30% of the time.
Net Promotor Score (NPS): We closely monitor customer feedback and present the data in our portal for transparency on where service providers can improve.
Cancellation Percentage: Cancellations can happen for a variety of reasons - from equipment issues, to traffic or sudden changes in weather - and we monitor this metric closely to ensure the total customer experience time is not extended.
Location-Based Tracking (LBT): We coach providers on enabling their GPS tracking to give the customer that "Uber"-like experience when their service provider is en route.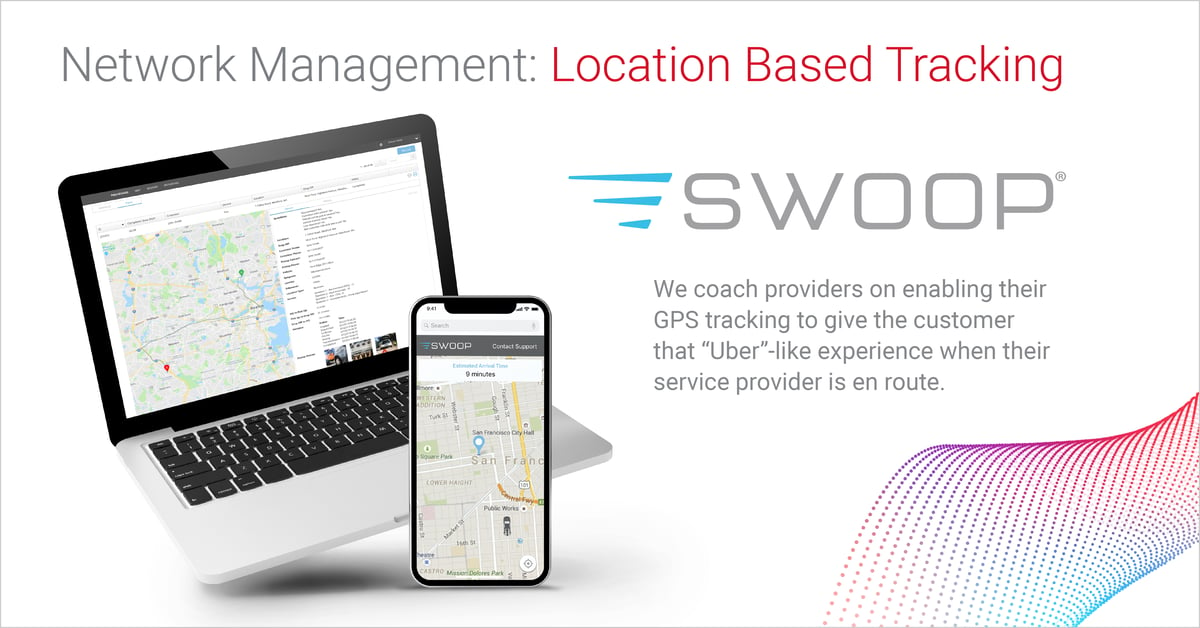 We also incentivize top-performing providers with elevated primary status. Primary providers are the best of the best in the roadside assistance industry and are held to even higher service level requirements. In turn, these companies are offered the first right of refusal in their respective areas, helping them grow their companies with additional volume.
Using an intricate blend of data analytics, territory optimization, and relationship management, Agero's Network team works tirelessly behind the scenes to enhance every aspect of each customer's service delivery. Our contracted service providers are a critical component to ensuring customers are back on the road quickly and safely, while our Network Management team confirms the right provider is in place to show up on time, every time.