These last few months have had an unprecedented impact on our communities, our families, our economies, and frankly, our basic sense of normalcy. Yet through it all, essential workers, everyday heroes, and even consumers seeking groceries or medical care have taken to the roads, and more often than they would have liked, found themselves in need of assistance from roadside events and accidents. Our clients, agents and network rose to the new challenges presented. Emergency services is about managing the unexpected and we are used to dealing with crisis. However, providing roadside during a pandemic has been a powerful test in technology implementation, empathy, agility and resilience.
Technology Implementation
We have always invested in our technology and our infrastructure in order to support 115 million drivers in every zip code. Redundancy and failovers are a critical part of that investment along with cloud and automation investments. Recently, we have also made technology and human capital investments to help mitigate logistical challenges that weather or unexpected circumstances may pose on our employees. This includes enabling an increasing number of work-from-home associates. However, we did not anticipate the immediate need to shift the vast majority of our 3500+ employees to remote work at the same time across all geographies.
Within two weeks, we built off of the technology infrastructures put in place by enabling system access, supervision, and security for everyone from our call center agents to our corporate associates. We are endlessly appreciative of the hard work and resilience of our employees and our technology partners to help enable this transition.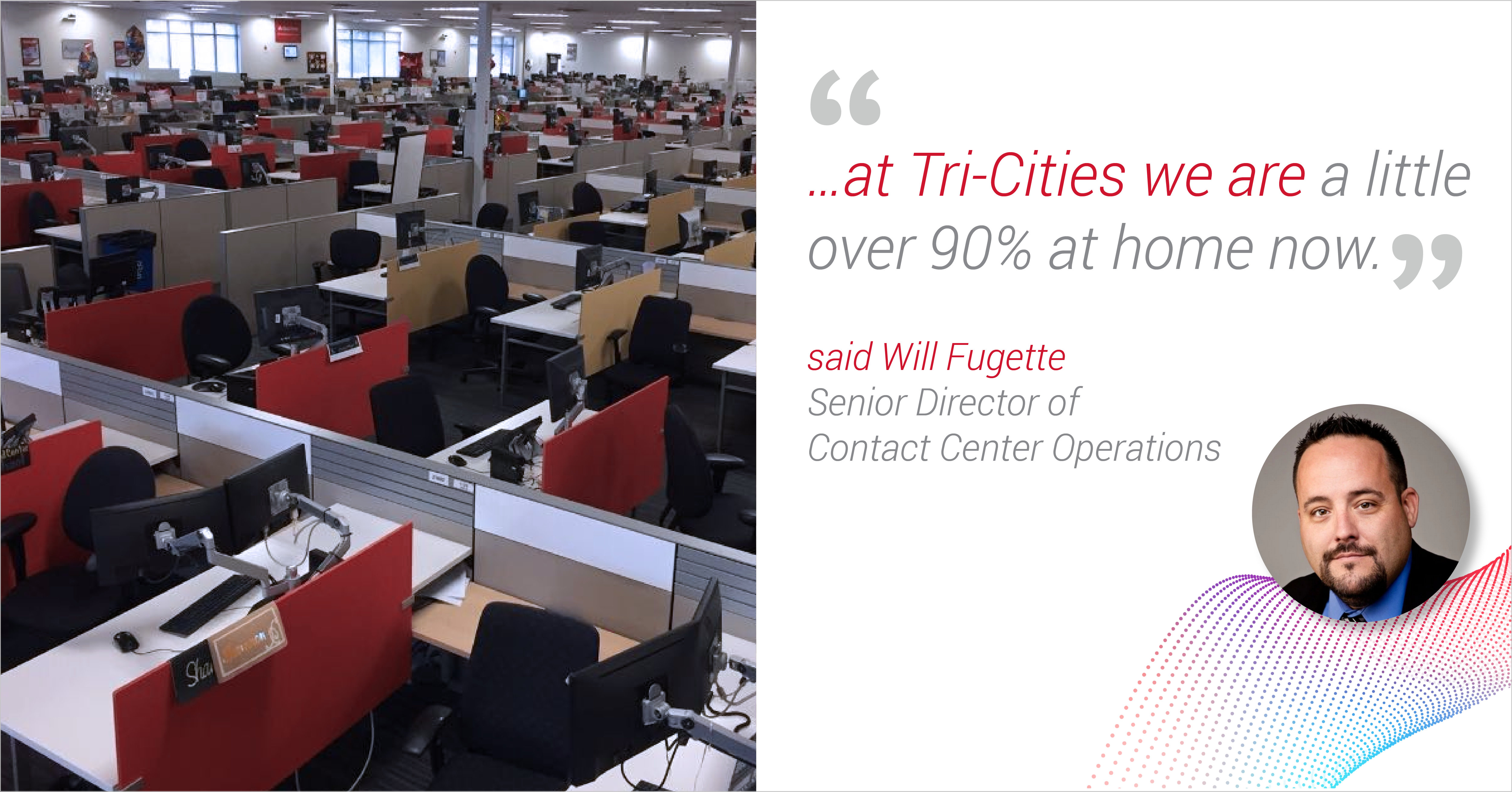 Agility
Our service providers faced new challenges as well. These businesses, already stressed by economic pressures, now face new challenges. Their standard practices, such as transporting consumers in the cab during a vehicle tow, have now placed undue risk on all parties given social distancing rules. We worked with the network to help mitigate these challenges, instituting software alerts and multiple communication touchpoints advising of our policy changes to help keep them safe. We also alerted customers that they would need to find alternative transportation rides through our IVR and text messages.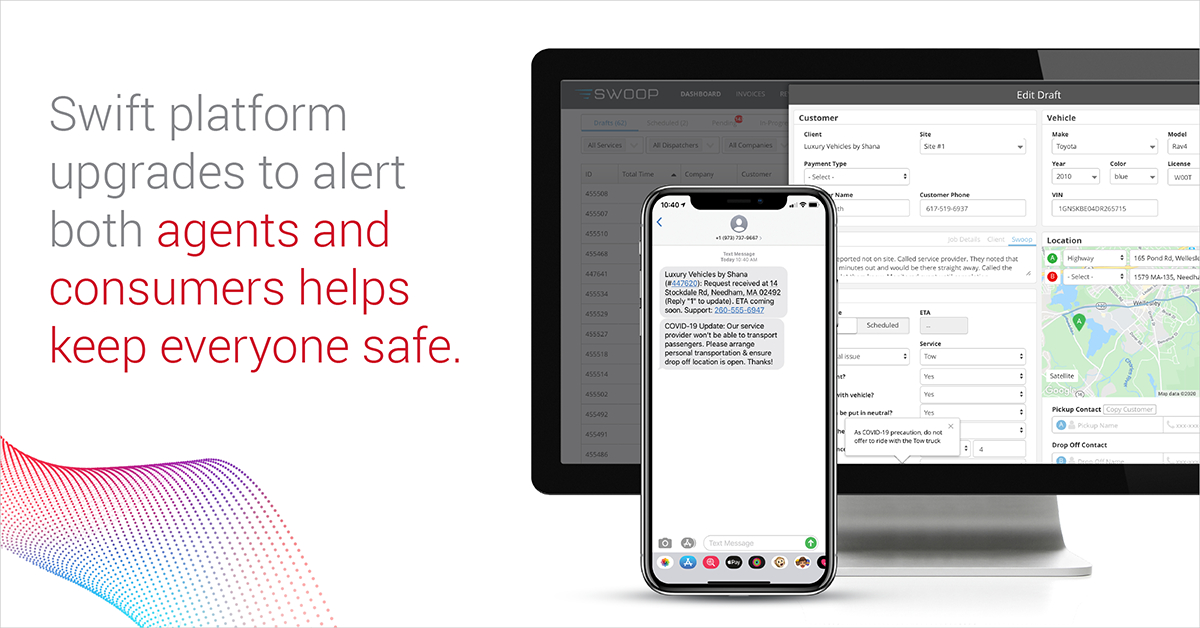 In addition, as the vast majority of our service providers are small businesses, they are now also faced with the challenge of trying to navigate the details of the CARES Act. The Agero legal team quickly pulled together a summary and webinar to help assist service providers with how to apply for emergency federal loans.
Empathy
This challenging environment brought out the best our agents have to offer. Their empathy and resourcefulness have helped support complex situations. One example was a consumer's son requested a unique service for his mother's vehicle. She was in need of two replacement tires, but he was worried about her going out because she is a cancer patient, both high risk for infection, and also in need of her vehicle for transportation to appointments. Her son requested that a provider assist with removing two tires, taking them for repair and then reattaching. With our client, the team coordinated this unique service. We are proud of the empathy in our agents and our clients to meet these needs as they arise.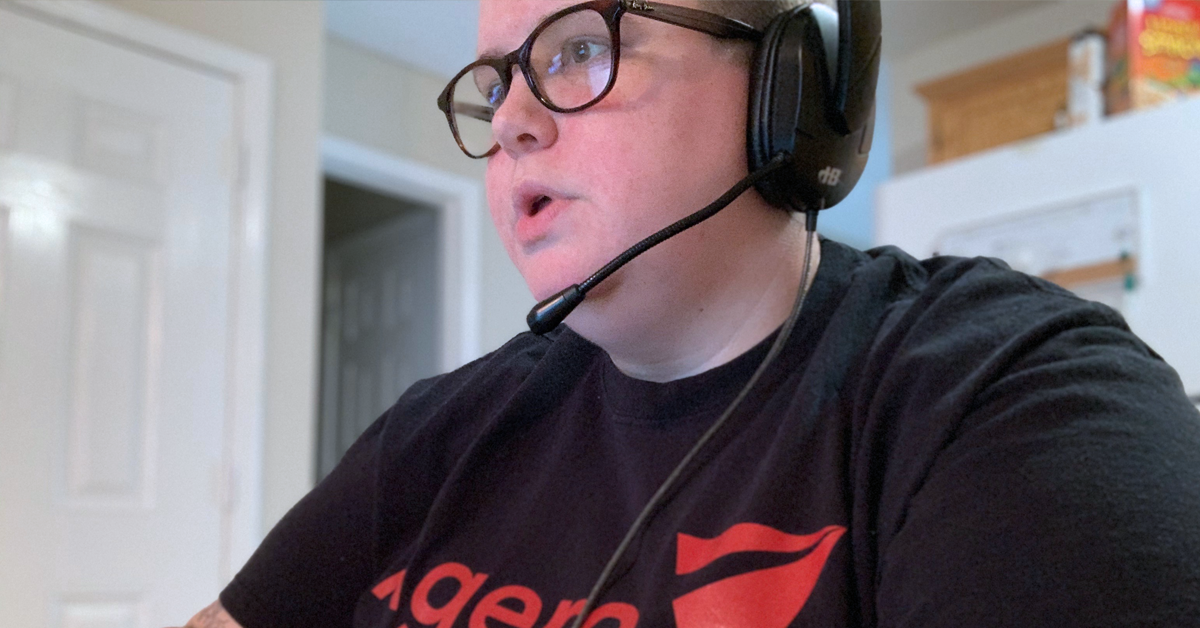 Above our associate Stacy, working from home in Clarksville, TN listens attentively to a customer call.
Resilience
To keep us all safe, many businesses have been forced to shift to new models, like delivery only. However, even with these new challenges, we have seen a remarkable resilience from our clients. They quickly recognized new opportunities to meet the needs of their customers by providing touchless service, like vehicle pick up and return and increased delivery services. We're proud to have partnered with our clients to help bring these new services to life.
Unquestionably, it has been a challenging few months, but we are proud of our teams, our service providers, our clients, and our customers. At Agero, we are proud to be at the ready to assist, just one tap, click or phone call away. We hope with the diligence of our communities and the hard work of essential workers that we will soon return to work, to school and to the roads, enjoying the ride.