Atlas Towing and G1 Towing, in partnership with Agero, to Launch Test Program Offering Free Mobile Roadside Charging for Electric Vehicles, with SparkCharge Technology

​Note: promotional photo taken prior to implementation of social distancing practices.
Los Angeles, CA & San Francisco, CA – Atlas Towing of San Francisco and G1 Towing of Los Angeles have launched a mobile electric vehicle (EV) charging test program for stranded motorists. These new programs, utilizing cutting-edge ultrafast chargers by startup SparkCharge, enable service providers to deliver miles of charge to stranded EVs in a fraction of the time of traditional mobile chargers, eliminating the potential need for the vehicle to be towed to the nearest charging station.
The programs, in close partnership with Agero, the largest provider of white-labeled roadside assistance in North America, aim to help the participating companies test emergency mobile fast-charging in real-life situations and allow them to research and better understand the roadside EV charging service experience, with the ultimate goal of alleviating EV owner range anxiety. To encourage usage – and capture customer feedback – G1 and Atlas are offering mobile charging for free for a limited time in the Los Angeles and San Francisco areas, respectively.
This new technology becoming available to EV drivers could not come at a better time. With people returning to work after weeks in quarantine, some EVs may not have enough charge to get to work or reach the closest charging station.
"Running out of charge is an issue on the minds of EV owners when they are running low on range and we understand that towing an out-of-charge vehicle isn't the preferred solution for most EV owners," says Alejandro Alvarado, Director of Corporate Strategy for Agero. "We are excited to partner G1, Atlas, and SparkCharge and be the first roadside assistance provider in the country to use this new technology in market. We believe that emergency mobile EV fast charging will provide a major improvement to customer experience and help to further alleviate driver's range anxiety."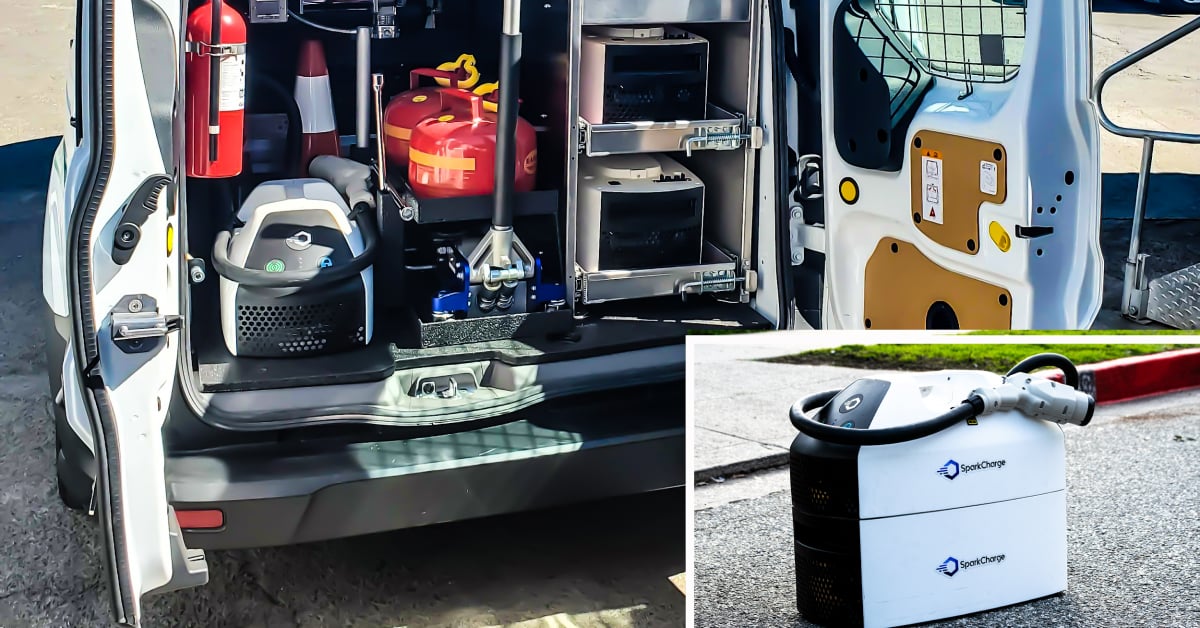 Los Angeles and San Francisco metro areas have among the largest electric vehicle populations in the country and G1 Towing and Atlas Towing have received their fair share of out-of-charge assistance requests. They are excited to offer a more innovative solution to EV drivers.
"G1 Towing Corp is excited to be on the cutting edge by providing this new technology for electric vehicle owners," said Douglas Garcia, President of G1 Towing Corp.
"We at Atlas Towing Services are excited to take this innovative step in offering the unique service of mobile EV Charging. To offer this solution and reduce range anxiety, complements our 100-year history of providing the San Francisco Bay Area with elite roadside service," said Matt Yebra, General Manager of Atlas Towing.
"These partnerships are a critical step forward in empowering electric vehicle owners and removing the limitations due to lack of charging station infrastructure once and for all," said Josh Aviv, Founder & CEO of SparkCharge "By partnering with Agero, Atlas, and G1, we are providing peace of mind to electric vehicle owners."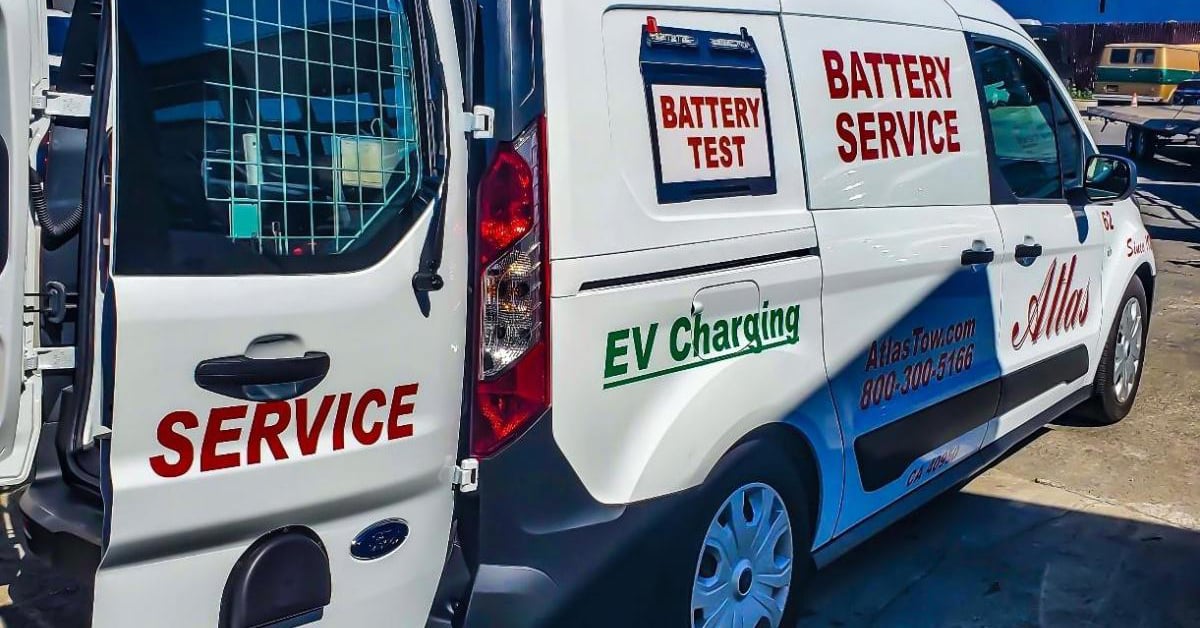 These programs allow SparkCharge to introduce their portable electric vehicle charging unit into the market. While roadside assistance is just one application for the product, SparkCharge is also partnering with OEMs, on-demand car care companies, and many other service providers to create an on-demand infrastructure for electric vehicle charging. SparkCharge's modular battery units can extend range from 15-100 miles and can charge an electric car at a rate of 1 mile every 60 seconds without using gasoline.
For more information please visit sparkcharge.io. Additional press resources can be found at: https://drive.google.com/open?id=1kVpCwvbGmDY6CCxqndN5JQVySsab6IFK
Electric vehicle owners in Los Angeles can access the service by calling G1 Towing at 844-502-0076. Electric vehicle owners in San Francisco can access the service by calling Atlas Towing at 800-300-5166.
About Agero
Agero's mission is to rethink the roadside experience through a powerful combination of passionate people and data-driven technology, strengthening its clients' relationships with their customers. As a leading B2B provider of next-gen driver assistance services, Agero is pushing the industry in a new direction, taking manual processes and redefining them as digital, transparent and connected. This includes: a transformative roadside event management platform powered by Swoop, a San Francisco based software company acquired in 2018; comprehensive accident management services; knowledgeable consumer affairs and connected vehicle capabilities; and intuitive tow dispatch software.
The company protects 115 million vehicles in partnership with leading automobile manufacturers, insurance carriers and other diversified clients. Managing one of the largest national networks of service providers, Agero responds to approximately 12 million service events annually. Agero, a member company of The Cross Country Group, is headquartered in Medford, Mass., with operations throughout North America and Europe. To learn more, visit www.agero.com.
About SparkCharge
SparkCharge is creating a more efficient and connected world of transportation with our portable, ultrafast, and modular electric vehicle charger. Since the chargers are compact, they can be delivered to an electric vehicle owner whenever and wherever. This creates a mobile, on-demand charging infrastructure that allows EV owners to have their cars charged anytime and anywhere.
About Atlas Towing
Atlas Towing was founded in 1920 and is celebrating our 100th year anniversary this year. With over 50 trucks operating from 3 Bay Area locations, our dedication to prompt and consistent service has always been our focus. Our diverse offerings of roadside services enables us to get motorists back on the road or to a repair facility in the most efficient and cost-effective fashion.
About G1 Towing Corp
G1 Towing has been in business since 2010. With a fleet of 65 vehicles and a staff of 80, we are dedicated to serving our customers' roadside needs in Northern and Southern California.
Media Contacts:
Joshua Rapoza
VP Marketing, SparkCharge
508-558-6682
rapoza@sparkcharge.io
Kate Patty
Public Relations Manager, Agero
781-306-3771
kpatty@agero.com