The insurance industry has been rapidly evolving as leading companies and insurance-tech challengers bring new technologies and models to deliver exceptional customer experience. This transformation also extends to claims, where streamlined digital processes offer a unique opportunity to help reduce loss costs and expenses while also ensuring customer service and employee engagement.
One company that is leading the way in the insurance industry is Metromile.
Based in San Francisco and founded in 2011, Metromile is a customer-centric insurance carrier that is on a mission to shake up an industry that's gone unchanged for decades. Leveraging a digitally native approach, Metromile generates their rate model based on miles driven to personalize coverage and refine traditional actuarial models, saving their customers an average of 47% a year.
With driving declining nationwide due to the COVID-19 pandemic, the value of pay-per-mile insurance is even higher than ever; Metromile customers collectively saved an additional 27% on average from April to December 2020: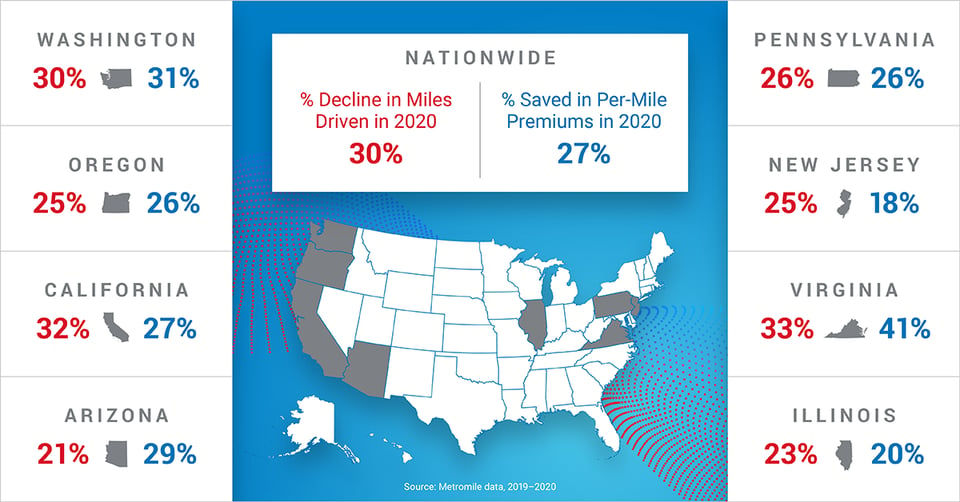 OCTOBER 2021 UPDATE: Learn about how COVID and the return to the roads in Summer 2021 has impacted driving behavior and volume of accidents.
But pay-per-mile is just the beginning. Metromile recognizes the importance of extending its digital, seamless experience to their customer's worst days, like a car accident. Through the Metromile mobile app, customers can quickly and easily file a claim after an accident. The digital approach guides drivers through collecting photos of any damage and accident information, finding a repair shop nearby, or booking a rental car, which helps settle claims sooner. Some claims are even paid the same day!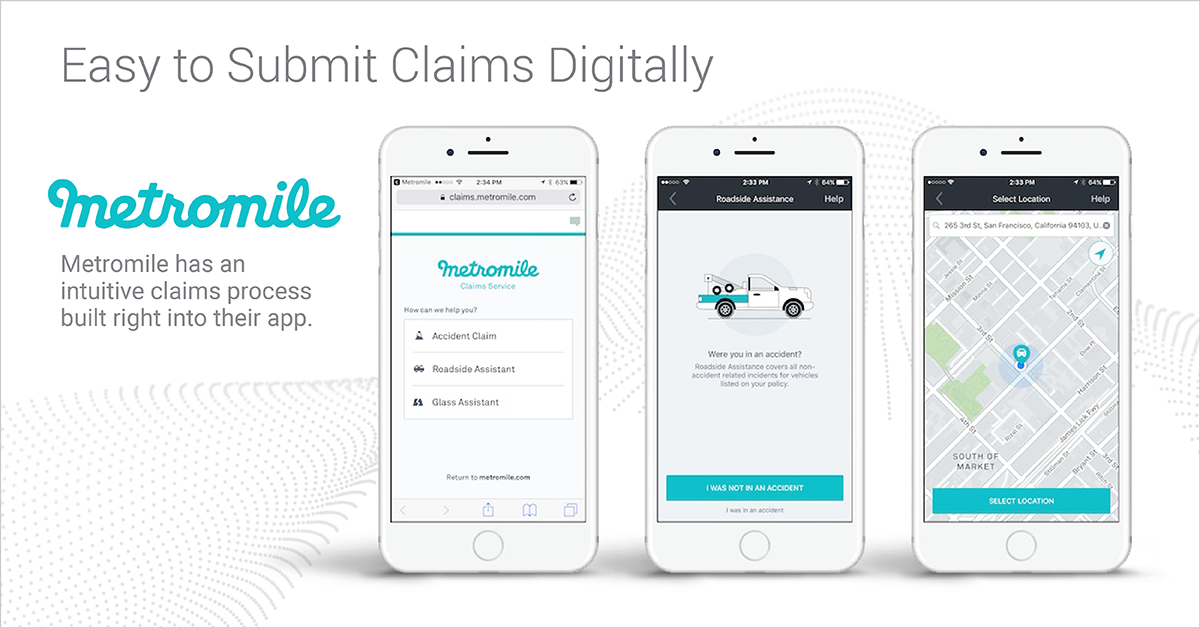 Once the claim is filed, the Metromile team works to make the customer whole again and get them back on the road. To help ensure an efficient, cost-effective accident management process, Metromile partners with Agero. Leveraging Agero's leading Accident Management platform, claims are loaded into Agero's Accident Management Dashboard. The dashboard creates visibility for both the Agero team and the Metromile team. Vehicles can be quickly and safely transported to collision and repair facilities with Agero's specialized accident tow network. Based on Agero's industry-leading expertise, vehicle storage and release time is typically just one day, compared to the industry average of 5-15 days.
"With the Agero Accident Management dashboard, the vast majority of our accident tows are fully digital, saving our team time and helping us deliver a better experience for our customers and claimants,"

Brian Savoy, Senior Manager, Physical Damage and Estimatics at Metromile.
Metromile's novel approach to support the majority of Americans who are low-mileage drivers and their digital strategy has helped propel their business forward. Earlier this year, Metromile became a public traded company on the NASDAQ. With more people adopting a hybrid or fully remote working schedule or changing their lifestyles, as a result of the COVID-19 pandemic, the number of low-mileage drivers will continue to grow, and Metromile is well-suited to support these growing segments.
At Agero, we are thrilled to partner with innovative clients like Metromile.
Using technology to improve the customer experience is a powerful way to build a loyal community of drivers, and Metromile is doing just that. At Agero, we are proud to partner with innovators like Metromile, and we look forward to supporting their continued growth.