This post was developed with and co-authored by Chetan Ghai, Business Leader, Insurance Roadside, Agero.
Back to "normal" is creating roadside breakdown event volume like we haven't seen in a while…
As the COVID-19 vaccine continues its rollout across the country, with the general public now fully eligible for inoculation, there comes a sense of relief. We're seeing light at the end of the tunnel. A weight is being lifted off our shoulders. The American people feel like they've finally finished a marathon. (We could recite other clichés ad nauseum.)
But for roadside assistance companies, the real journey – what we're calling the "Summer Surge" – has just begun.
Across the nation, Americans are embracing their newly felt freedom. For many, after being pent up in their homes for the last 12 months will come a new sense of adventure and exploration. This positive force is going to drive a tremendous amount of demand in, well, driving. From cruising around town to venturing across the country, more people in more cars will mean more breakdowns.
And while it can be difficult to pinpoint exactly how many vehicles will require assistance over the next few months, there are a few predictions our decades of experience, massive amount of data and savvy operations team can tell us:
We're already seeing volume bounce up and it is likely to increase beyond 2019 figures. This means volume will not only return to pre-pandemic levels, but it will exceed them.
This will be no holiday weekend one-off. The 10 weeks between summer school closures and Labor Day weekend – the Summer Surge – will hit strong. We anticipate a very sharp uptick in late June that will hold steady over the course of the season.
Fourth of July will hit peak as many families officially kick off summer by visiting friends, heading out on vacation, taking road trips and more.
So while America starts to get back behind the wheel, at Agero, we're buckling up. Indeed, while consumers are feeling like their marathon is over, our Le Mans is just about to begin (we are a driving company after all, right?).
It's all about endurance
These next several weeks and months won't be a sprint to the finish line. Instead, it will be a press to cover the most distance – a sustained push that our patience, agility, creativity and endurance were made for.
This will be a long race, but we've driven these types of courses before and we've learned from the past. We have harnessed our insights and we've been preparing:
We've doubled down on contact center recruiting efforts, with the aim of employing one of our largest hiring classes ever across all our sites. This will not only help strengthen our agent capabilities, but support local economic efforts across Tennessee and Arizona.
We've taken a more targeted approach to onboarding and training to get associates ramped up on the right skill sets more quickly.
We've made our IT infrastructure tighter to maintain stability for the massive influx of digital requests and phone calls we expect to receive.
Our contact center associates are true heroes during a customer's breakdown or accident event. We are continuing to focus on delivering empathetic support during these situations.
Readying our pit crew
To say the pandemic has had a significant impact on the service provider industry is putting it mildly – a fact that we take very seriously, as they are the backbone to our business. Last year resulted in over 11% of provider business closures and an almost 20% loss of drivers. And while we are feeling the effects in some areas, our network management team is working to manage the challenge using our unique lens and historical learnings to zero in on hotspots metro by metro.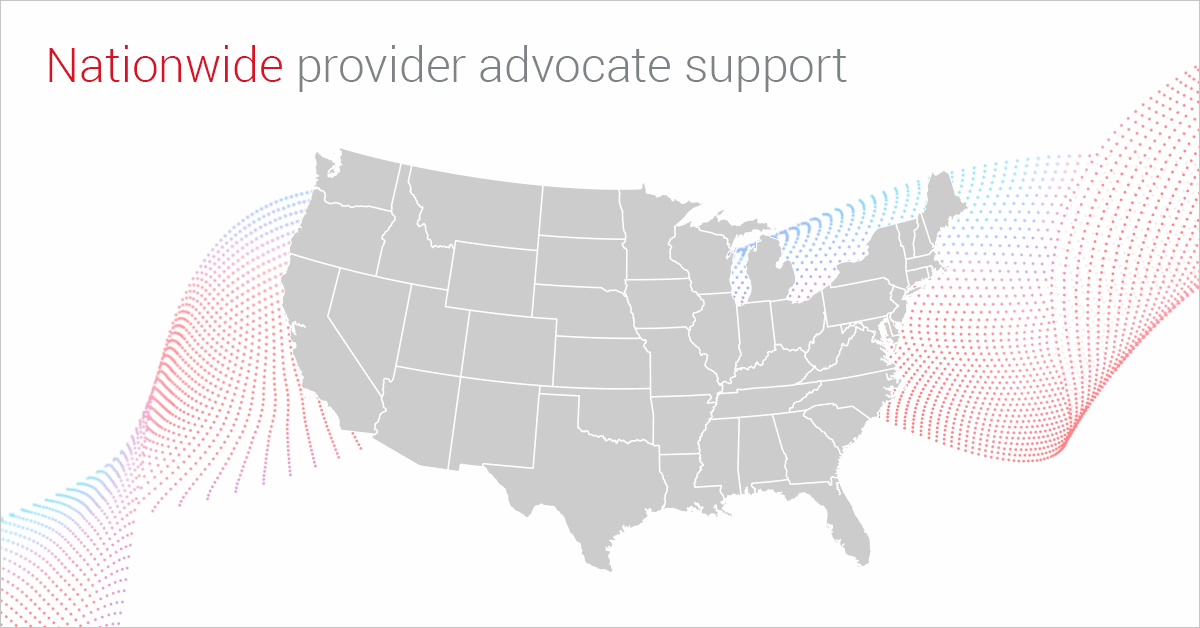 Our relationships with primary and secondary market providers are strong and committed. We've seen this evidenced in the recent weather disaster in Texas, with local providers going above and beyond to not only support breakdowns but to work with our agents and clients to deliver food and water to those in need. For those providers that require more support, we are working to understand their biggest challenges and help them be better prepared with excess capacity.
The transparency enabled by our Swoop software has become increasingly valuable in giving customers greater peace of mind by delivering ongoing communication about every step of the event. Our innovative products and services, including Alternative Transportation, Command Center and WinBack can also help difficult events get back on track and ensure customers get additional support as needed. That said, the reality is that we will see delays – in these situations, they are inevitable. Despite the potential frustration, our technology, combined with our fully-managed network, will enable greater visibility, lower out-of-pocket cost, and fewer surprises.
Efficiency for the long haul
The long game here is efficiency: creating more opportunity for digital efficiency to help consumers skip the line from this growing influx of requests. Automating the service request process will help drivers get the help they need faster.
In fact, if COVID-19 has taught us anything about customer engagement, it's that consumers are relying on digital means to get more things done; it's no longer simply about ordering pizza or a Lyft. More of life's everyday needs are being fulfilled through a digital capability – and roadside is right there with them. These experiences need to be simple, clean and transparent.
Intake channels like our Mobile Web, Web App and the Mobile API are already delivering better experiences for customers. Funneling customers into these pathways – making them easier find – will be critically necessary in both maintaining customer expectations and relieving the pressure on phone lines.
Push through to the finish
The next several months of the Summer Surge will be the roadside assistance industry's Grand Prix of endurance and efficiency. There will be bumps and sharp turns and long drives through the night, but we have the advantage of our experience, scale and modern platform on our side. Driver assistance is the heart of our business and has been for decades.
And we, along with the rest of the country, are eager and cautiously optimistic about what the rest of the year will bring.