Our business is powered by a unique combination of people and technology, not people or technology. Our people are critical to our success and we work across our organization to make sure that they have the resources and tools they need to support our clients and their customers. As a part of that, we are constantly investing in our associates. Through this period of significant workplace disruption, we have put the resources in place to enable location flexibility, stronger career path development, new product enhancements and training tools that will empower them to serve the millions of drivers we support, better than ever.
Working Remote doesn't Mean Working Alone
Over the past two years, our associates have proven that they are able to deliver outstanding service from anywhere. We have leaned into this and re-organized our team into hubs, including our Clarksville innovation center and a combination of permanent and flexible call centers with onsite and remote teams. However, the key to our agents' success has been ensuring that they have the equipment they need, as well as tools for collaboration and support. This ensures that supervisors and co-workers are just a click away to answer questions and provide guidance as needed.
How to grow from agent to CEO: Investing in Career Opportunities
Our CEO, Dave Ferrick, will proudly tell you that he started in Agero's call center. His career spanned nearly every department across Agero until he became CEO in 2012. Dave is a great example but we have many others. In fact, our agent tenure is industry leading, fueled by dozens of promotions across our agent team every quarter. Empathetic, hard-working associates can have long and impactful careers at Agero. Given the challenging labor conditions, we have recently made significant investments to further support and retain our talent, including substantial wage adjustments and career paths for our agents.
Supporting our team with features that streamline, simplify
We also want to ensure that our associates can work smarter not just harder by bolstering their efforts with new product features. These fall into two categories: automating routine tasks and supporting complex ones. A great example of this innovation is virtual chat for both our customers and providers. This enables instant access to common questions and seamlessly transfers customers to live agents for more complex support. We also added functionality so that providers can easily update their jobs directly in the platform. In addition, we support agents by operationalizing the exception so that they can easily see cases which require their attention, view case history, and create and track follow up tasks.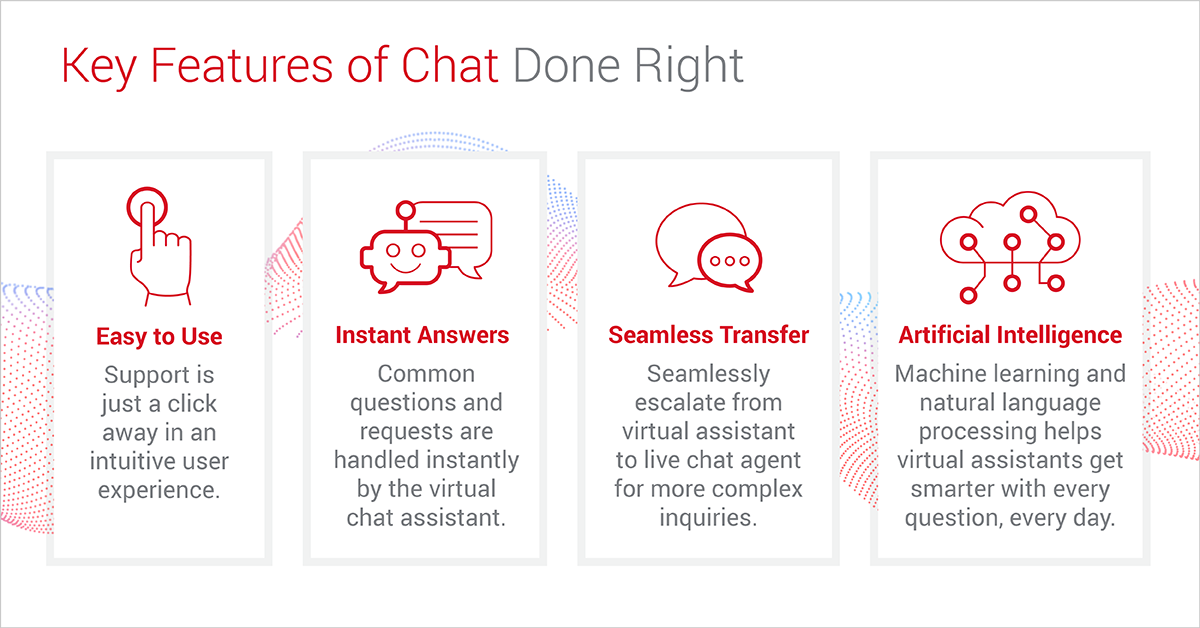 Supporting our team with in-context training and support
Our platform is constantly evolving. However, we are proactive in making sure that these changes don't get in the way of our associates quickly and effectively supporting customers in often stressful or urgent situations. We make sure that our associates have the training and support materials at their fingertips. We recently enhanced our agent training materials by launching a new initiative that enables our training team to deploy tips and instructions directly to associates using Swoop.
This helps ensure that associates have all of the information and guidance they need at the exact moment they need it, including scripting, step-by-step directions and additional information relevant to the specific event they're supporting. We will continue to expand these tools across our platform and look for additional ways to further empower our agents.
Supporting our Agents to Support our clients and their Customers
Our associates are on the front line every day supporting our customers, and our entire organization is invested in ensuring that they have the support they need to provide the very best care to drivers that need support. We will continue to invest in technology and new features to support our customer-facing teammates today as well as career opportunities to support their future growth. This combination of people backed by technology and technology backed by people is essential to quickly and seamlessly getting our customers back on the road, enjoying the ride, thousands of times a day, and millions of times a year!