Every year, approximately 17 million new vehicles are transported to nearly 17,000 dealerships throughout the US, marking the beginning of an average 11-year lifetime often across several owners. At each change in ownership, vehicles are typically moved from one location to the next – the needs for inventory management and transport logistics are both costly and complex. The rapid growth of new online sales models and the impact of the COVID-19 pandemic has changed the way car companies engage with each other and their customers, further exacerbating these difficulties.
Pick up is the new drop off
First, customer expectations are evolving. As a result, transporting vehicles to and from customers for both sales and service has become a key component of the retail business model. A recent survey from Cox Automotive found that 73% of dealerships offer vehicle pick-up and delivery for repairs and maintenance. While the pandemic increased the need for this service, 78% intend to continue offering it once operations return to normal.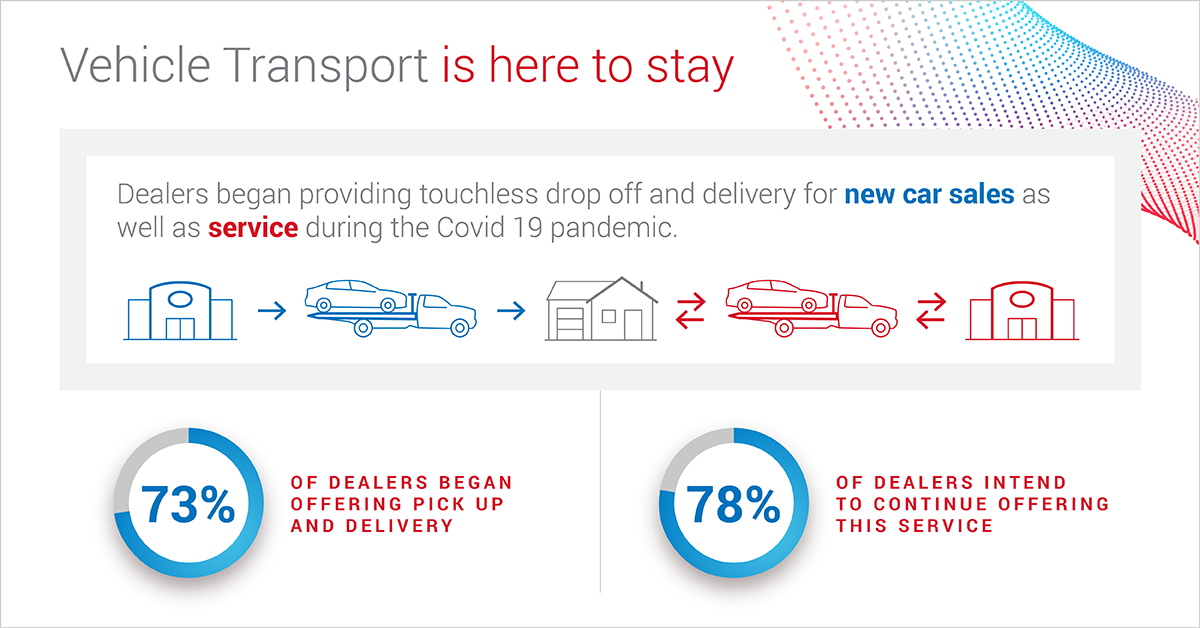 Second, the global supply chain challenges related to the pandemic have led to inventory shortages across the automotive industry. As a result, the available supply for new vehicles in the U.S. fell by 35% between March and September of 2020. This massive fluctuation increased the need and urgency for dealer-to-dealer trades and also led to premium pricing on used cars.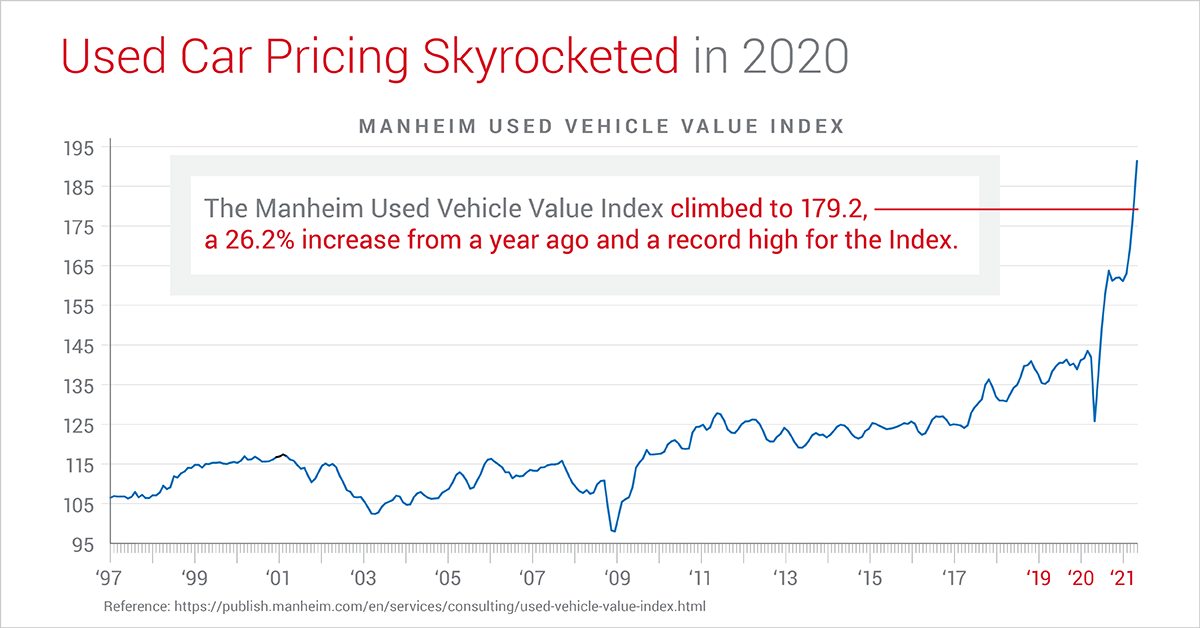 This new dynamic for used cars resulted in a seller's market. As a result, dealers were forced to compete for this commodity with additional services like vehicle transport support. These transports are costly and challenging for each dealer to manage separately.
THe challenges of vehicle transport
Challenge 1: cost
Dealerships operate with razor thin margins particularly on new cars, losing an average of $631 for every new vehicle sold. However, dealerships are typically able to balance this with stronger margins from their used car sales and service revenue. The new expectations for vehicle transport can add $100-200 in cost to car sales and service transactions. To manage these new requirements going forward, dealerships will need support to bring down the cost of transport through negotiated rates and a wider provider network.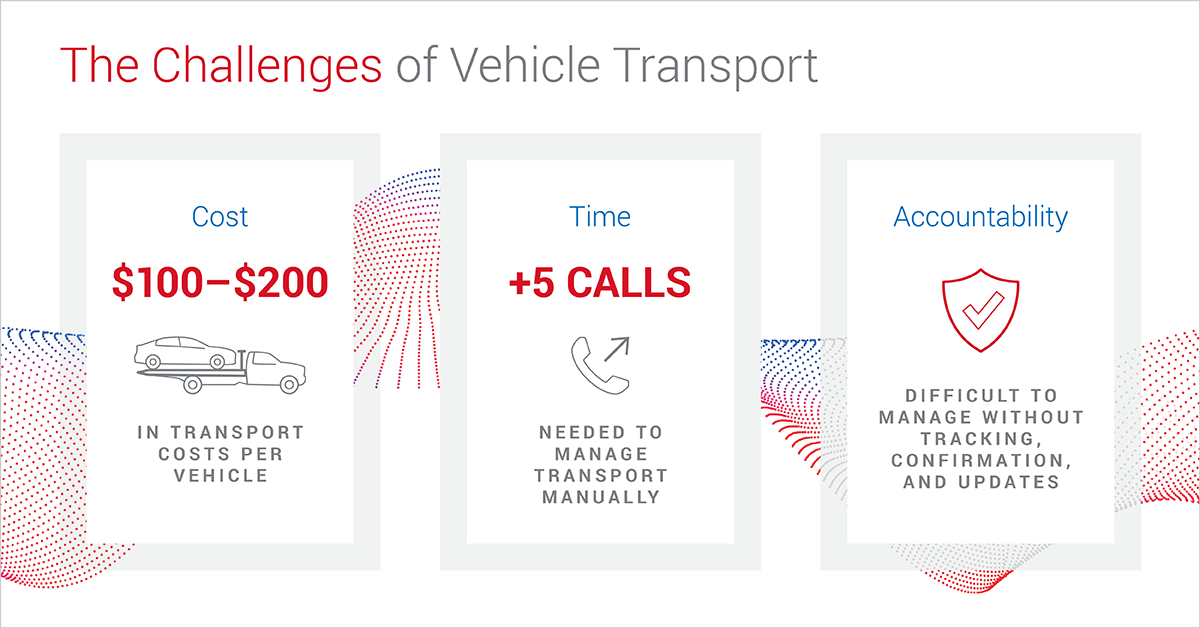 Challenge 2: TIME
As a result of the pandemic, many dealerships are now running with a much leaner staff, adding pressure for efficiency and standardization. Arranging individual tows manually can be a significant drain on these resources. Each transport requires gathering the intake of the vehicle and the location, dispatching of the provider, and confirming delivery. Keeping all stakeholders informed and coordinated can be both complex and time consuming.
It can take as much as 10 minutes to manually capture all the relevant details needed. This info then needs to be relayed to the provider, which can take a similar amount of time. While most dealerships have established relationships with providers, they do not typically have a deep portfolio to call on in the event that their primary provider is unavailable. Identifying and contacting a new provider further complicates the situation. After the tow is arranged, the dealer would need to follow up with either the customer or the receiving shop to confirm delivery. As many as five phone calls may be involved, not including arranging payment for the provider.
This structure, or lack thereof, may take as much as an hour for each transport. The demand for these transports is 1-2 per day and climbing. The good news is that with digital intake and a robust dispatching system, this could be reduced to minutes.
Challenge 3: Accountability
And what happens when things don't go smoothly with a vehicle transport? How do damage complaints get handled? Who answers the questions associated with where the vehicle is in the parking lot or where the keys are? Who sorts out why the provider hasn't arrived yet?
These challenges can lead to more time-consuming phone calls, frustrated employees and frustrated customers.
The solution
Vehicle transport in the service and sale process is a touchpoint with customers. It is also a reflection of the brand, the dealer, and the service they should expect going forward. Positive tow experiences have a strong correlation to brand loyalty while poor experiences can be detrimental. In order to support dealerships and their transport needs, there are three key components: technology, network, and scale.
With systems designed for ease of use and robustness, components like intake, dispatch, and notifications can be configured to meet the specific program needs, reducing time, effort, and variability.
In addition, enabling access to a comprehensive and vetted network of managed service providers is critical. Managing providers is complex and incorporates a number of factors which can be challenging to manage and monitor. These include background checks, insurance, past performance and technology support. It is also important to ensure regional coverage, as well as the inclusion of a list of trusted providers. Dealer-preferred providers can still be offered the tows first, but a network solution enables the opportunity to utilize vetted providers as needed.
Lastly, nationwide scale enables automotive brands to standardize programs, while reducing variability and cost through negotiated national rates.
At Agero, we are proud to have partnerships across the automotive industry to support your evolving business needs. To learn more about how our Vehicle Transport solutions can support your dealers and your business, click here.