How we didn't let the crisis go to waste.
Agero started 2020 with bold goals to continue our digital transformation. However, like most of the world, we realized in March that we needed to throw out the playbook and rapidly enact the word "agile" – 2020 was going to be a year like no other. Luckily, problem solving is part of our DNA and our team successfully replanned, redeployed, and responded to every new aspect of the year better than any of us could have imagined.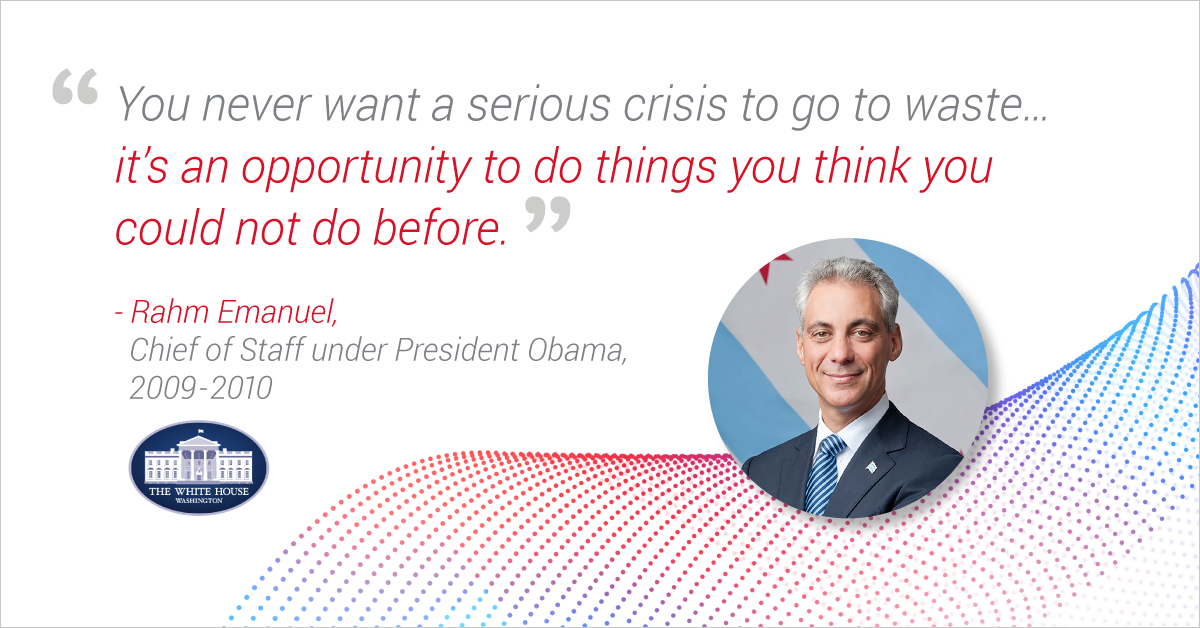 Agility 1.0 – We shifted our entire workforce to remote in a matter of days
Like so many others, we faced tremendous challenges throughout the unprecedented year. In response, we had to rapidly pivot our corporate strategy and quickly implement a number of key changes to our business in order to keep our people, providers, and customers safe. With more than 115 million drivers relying on us, decisive action was the only option.
The first component of our shift in mindset was the immediate and critical need to transition our workforce to working from home. Prior to the pandemic, we were targeting a work-from-home transition for 10-20% of our team in 2020. Fortunately, this foundational planning enabled us to accelerate our plan and move almost our entire workforce remote over in just a few days in March. Thousands of associates across our Boston-based corporate headquarters, San Francisco office, and call centers throughout the US were heroic in helping us through this shift.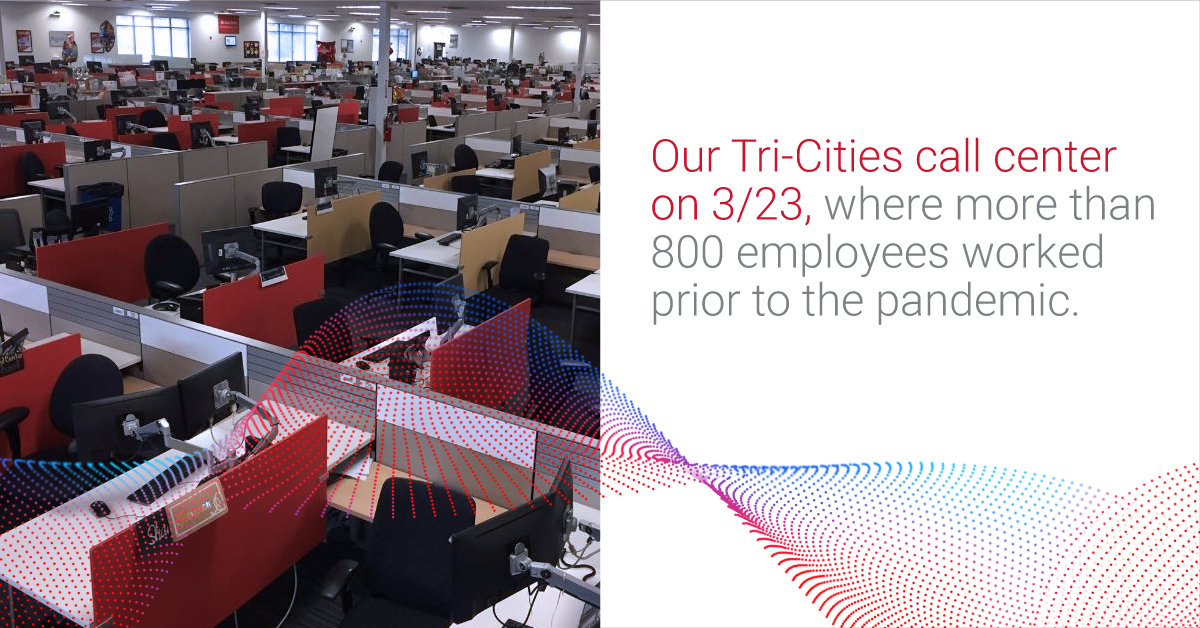 Although we eagerly await a return to our new headquarters, we adopted a number of tools and systems for remote collaboration that enabled us to maintain our focus on seamless service. And even as we eventually transition back to the office, these tools will continue to help drive teamwork, transparency, accountability, and productivity.
Agility 2.0 – We forecasted the summer tsunami without historical precedent
Our world-class data and analytics team tirelessly analyzes big data from our over 12 million annual events to understand the effects of both the predictable and the unpredictable – like polar vortexes and hurricanes, or even something as simple as what day of the week a major holiday is falling on. This helps us forecast events, plan for staffing and resources, and communicate with our clients and partners to minimize adverse surprises.
In 2020, our team incessantly used vast quantities of current and historical data along with our market insights to plan-adjust-plan-adjust every step of the way. This continuous rapid-response strategy allowed us to keep our clients in the know on what to expect and how to manage volatile conditions.
Agility 3.0 – We accelerated consumer-preferred digital intake for all of our clients
Our technology has always been a key component to supporting our clients and customers at scale but in the unique environment of 2020, it proved critical. Our digital intake channels – Mobile Web, Web App, and Client Apps that integrate our Client API – helped customers skip the line and request roadside directly through user-friendly technology. The demand for this technology grew across all demographics and industries as pandemic lockdowns reinforced digital-first habits, such as ordering restaurant delivery and online shopping for groceries. As a result, the volume of digital requests more than doubled year over year. But even more importantly, our investment in digital and customer experience ensured that our customers were supported and satisfied.
We launched a new Alexa skill for roadside, leveraging the versatility of our Client API. Now, any driver can request our industry-leading roadside services simply by telling an Alexa-enabled device that you have a flat tire or need a jump start. Remarkably, this went from a meeting with Amazon to deployment on 90 million devices in just weeks.
Voice assistants may seem futuristic, but we're ready to meet drivers wherever they are, in the blink of an eye.
Agility 4.0 – We acquired Road America, Adding new skills in fleet, medium and heavy duty, and mobile mechanic specialties
We invested significantly in our platform and services throughout the year, developing and launching features that increased transparency and enhanced usability for automotive dealers, insurance agents, and service providers. We also expanded the capabilities of our API to further support innovation and growth. These efforts enabled seamless onboarding of new clients throughout the year. This includes the acquisition of Road America, a complex integration that leveraged our expertise and bolstered our capabilities in medium and heavy-duty roadside services.
Agility 5.0 – We stepped up to support our network
The extreme swings in roadside activity were particularly challenging for many members of our service provider network. We proactively took a number of steps to help them – and the broader industry – navigate these uncharted circumstances:
Enacted new health and safety protocols to help protect service providers
Built a website which served as a central hub of COVID-related information for the automotive service industry
Created and delivered a steady stream of provider-specific content covering topics such as the CARES Act, PPP loans, and health and safety tips
Sent 4 rounds of supplemental bonus payments totaling over $1.25M to more than 600 of our top Performance Advantage providers
Agility 6.0 – We double downed on our commitments to our employee, partner and neighborhood communities
Internally, the challenges of 2020 proved to be an opportunity to galvanize our corporate vision and not just support our people, but to empower them. Our swift response strategy, communication approach and team camaraderie bolstered the culture and productivity of our entire organization.
One example of this commitment to our people was that we were able to navigate the challenging year without layoffs. Instead of cutting back, we accelerated product development, delivering enhancements and new offerings while extending our partnerships across the industry.
Through it all, we supported our employees and our communities. We launched a number of affinity groups to celebrate diversity and inclusion within our greater Agero Community, as well as community programs like our annual Mystic Valley Holiday Gift Drive and fitness challenges to raise funds to fight the California wildfires.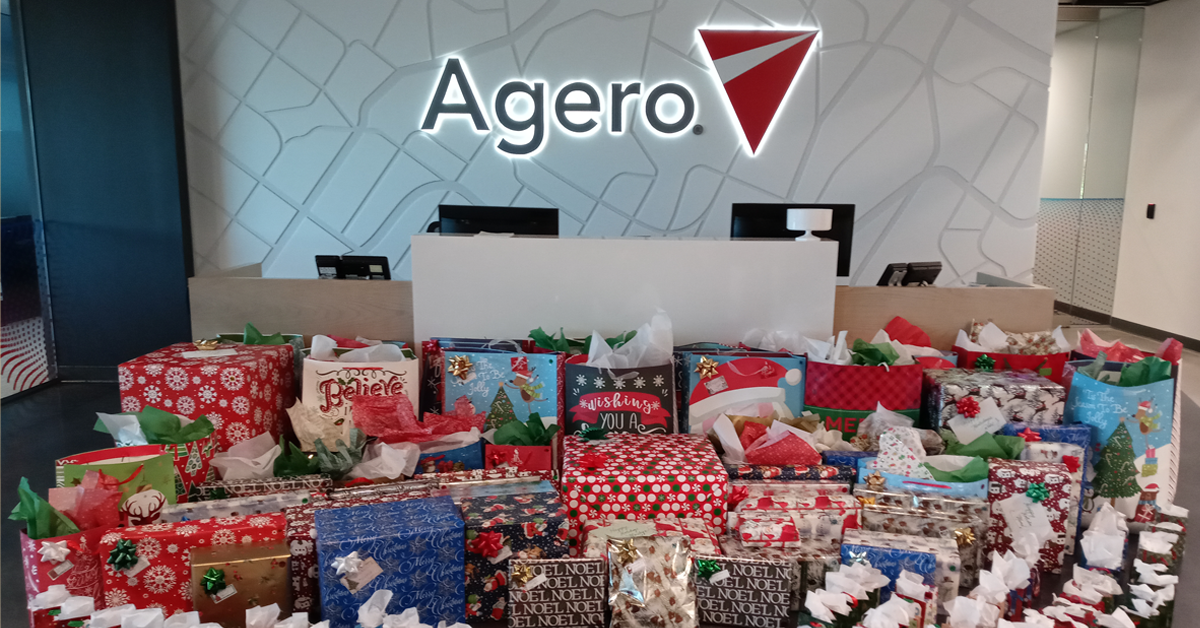 Agility 7.0 –We continued paving the road for the future
In spite of all the challenges, we found many new opportunities to explore. In 2020, we launched pilots and partnerships in the US and abroad as we continuously expand our services and capabilities to meet the needs of our industry. We didn't let up in our work paving the way for the next generation of autonomous, electric and connected vehicle services through industry consortiums, client partnerships and innovative technologies.
Having weathered a relentless year of surprises and challenges, Agero has emerged stronger and more responsive. We've never been more excited about the value we bring to clients in our core and emerging lines of business, and the exciting new ways we'll be able to support the twists and turns ahead for the automotive industry.